If you are asking, 'how do you pray against the spirit of confusion,' then this post is for you.
Confusion can be traumatizing; this is because there are usually bad, evil spirits behind it.
Confusion in a person's mind, church, meeting, place, marriage, doesn't just happen; they are planned and executed by demons of darkness.
Yes, there are such things as demons of confusion; they work for the devil to bring confusion and disorder in a person's mind, place or home, just so that God's counsel may not prosper in that person, place or home.
 Is it any wonder that the Scripture declares: "For where envying and strife is, there is confusion and every evil work." (James 3:16, KJV)   
Satan knows that the moment he is able to introduce disorder in a mind, marriage, home, church, then he will succeed in destroying it with envy and selfish ambition.
But good news is that you are not to be ignorant of the devices of the devil; thus, you can stop him. (See 2 Corinthians 2:11, KJV)
All you need to get clear on this post on 'how do you pray against the spirit of confusion' is that first and foremost, you have a right, a blood bought right to stop demons of confusion wherever and whenever, in Jesus name.
Now let's get to it.
READ ALSO: How To Fast And Pray For 3 Days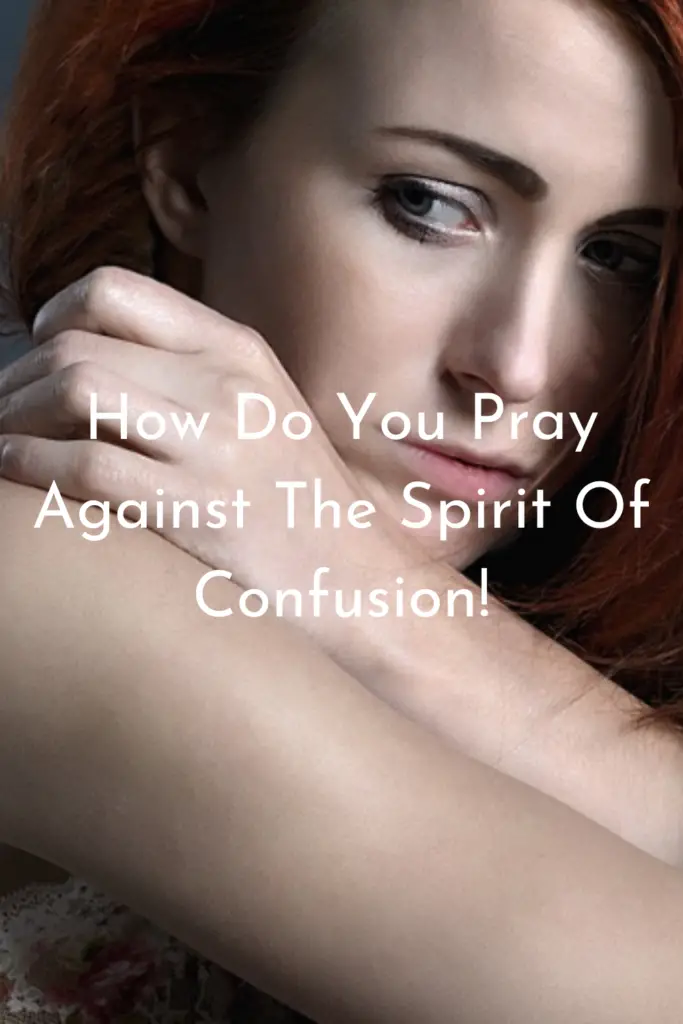 How Do You Pray Against The Spirit Of Confusion
The following are some of the ways to pray against the spirit of confusion.
1. First Things First
First, you must be able to decipher what is the root cause of the confusion.
Now, you are already aware that confusion is a strategy of the devil and that he has evil spirits who are trained, commissioned and appointed to carry out this act.
So the first step to praying against the spirit of confusion is to first discern that demons are responsible and are causing the confusion.
That's to say that confusion is spiritual and not ordinary.
He said unto them, An enemy hath done this. (Mat 13:28a, KJV)
2. Exercise Your Authority In Jesus name
Now that you know that demons are at work, then you have got to exercise your authority in the name of Jesus to bind and to cast out demons.
You can shout it or simply mutter the name of Jesus under your breathe; all you need is to know what you are deploying the name against.
So, go ahead and bind the spirits of confusing and cast them out from your mind, or that of another person's, home, marriage, church, or place.
And these signs shall follow them that believe; In my name shall they cast out devils… (Mar 16:17a, KJV)
3. Forbid Their Return
Having taken your place in the name of Jesus, biding and casting them out, then, forbid them never to return.
Tell the demons to not come back to you, or to that place or person, in Jesus name.
When Jesus saw that the people came running together, he rebuked the foul spirit, saying unto him, Thou dumb and deaf spirit, I charge thee, come out of him, and enter no more into him. (Mark 9:25, KJV)
4. Raise A Banner In Its Place
Now that you have asked the demons responsible to go and they have gone, you will have to raise a standard or put up a protective cover in that place.
That cover and shield is the blood of Jesus.
You must practically, actively and audibly cover your mind or any other victim of confusion with the blood of Jesus.
Above all, taking the shield of faith, wherewith ye shall be able to quench all the fiery darts of the wicked. (Ephesians 6:16, KJV) 
READ ALSO: Covered By The Blood Of Jesus
5. Ask For Mind Sanity
This is particular to people whose minds have been badly abused and confused by demons of confusion.
You will have to pray for restoration of the blind and for complete sanity.
You pray that the person's mind be sanitized by the blood of Christ. 
Or that your mind be completely sanitized by the blood of Jesus.
For God hath not given us the spirit of fear; but of power, and of love, and of a sound mind. (2 Timothy 1:7, KJV) 
6. Pray For Revival of the Spirit
Now, if the spirits of confusion were over a people, church or assembly, then once you ask the devils out, and command sanity and restoration, then you will have to ask for a fresh baptism of the Holy Spirit to come on the people.
This is because, it will take a new outpouring of the Spirit to birth new visions, renewed understanding and to remove the left over of confusion from the mind of the people.
And it shall come to pass in the last days, saith God, I will pour out of my Spirit upon all flesh: and your sons and your daughters shall prophesy, and your young men shall see visions, and your old men shall dream dreams. (Acts 2:17, KJV)
7. Pray For Word Domination
Having prayed for restoration and revival of the Spirit, then pray that the word of God will have free course in the lives (individual or people) and prevail in the place.
This is so because the actual check for confusion and deception is an in-depth understanding of God's word and the guidance, leadership and protection of the Spirit.
So mightily grew the word of God and prevailed. (Act 19:20, KJV)
8. Pray For Strength Of Character For Resistance
On a final note, you will have to pray and ask the Holy Spirit to help develop His character in you, that the fruit of the spirit will be fully developed in you so that you will be able to resist the devil and stand strong should he come attacking again.
READ ALSO: How To Pray When Under Spiritual Attack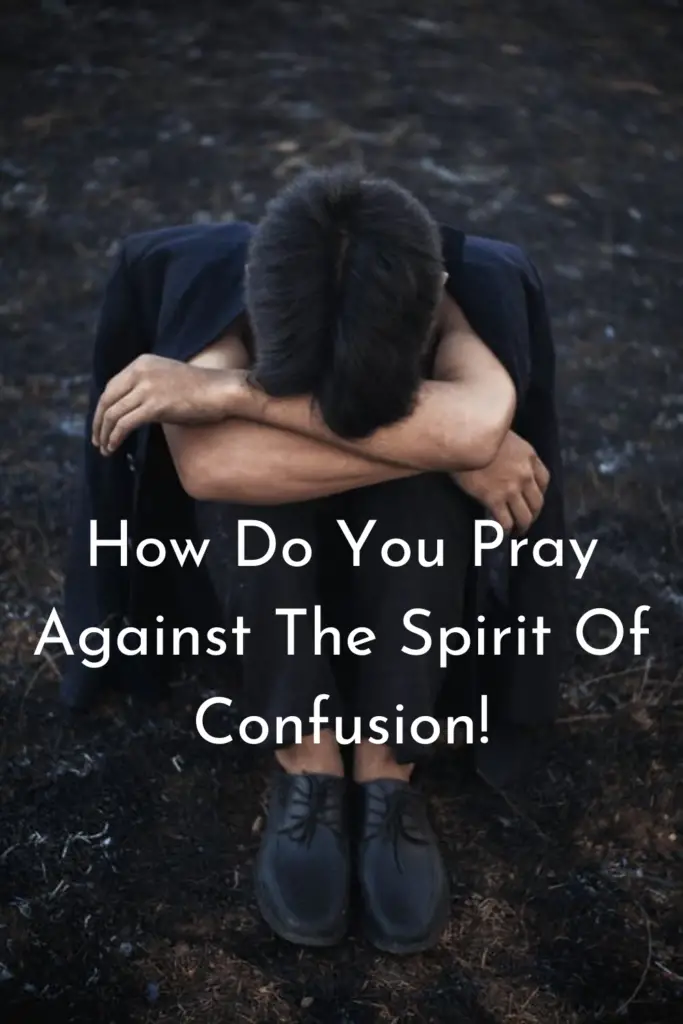 Conclusion
Though this is not all there is to the question on 'how do you pray against the spirit of confusion,' we believe and have proven by experience that these 8 steps work and work well.
If you give yourself to learning and practicing those steps, you will be amazed at the result you will get, the effect of those prayers and practice is somewhat dramatic.
Again, how do you pray against the spirit of confusion!
One more thing; one of the surest checks to the spirit of confusion is a daily habitual lifestyle of constantly praying in the spirit.
You cannot give yourself to always praying in the Holy Spirit and be confused or be successfully attack by the spirit of confusion.
God bless you!
How Do You Pray Against The Spirit Of Confusion!