If you are surfing the net for bible verses for overcoming anxiety, we have your back.   
You don't have to be dominated by fear. God has not given you the spirit of fear. So why fear? (2 Timothy 1:7)
But we know that fear is of the devil, he instills it in you so he can gain access into your heart through fear, establish a stronghold in your mind and then begin to control your life through it.
But you don't have to give in to fear and to Satan.
You can actually stop Satan from dominating your mind with fear.
The Scripture says for you to resist the devil and he will flee from you. (James 4:7)
These bible verses for overcoming anxiety will help you resist fear and put the devil to flight in Jesus name.
"Anxiety weighs down the heart, but a kind word cheers it up." (Proverbs 12:25, NIV)
READ ALSO: A Prayer For Peace Of Mind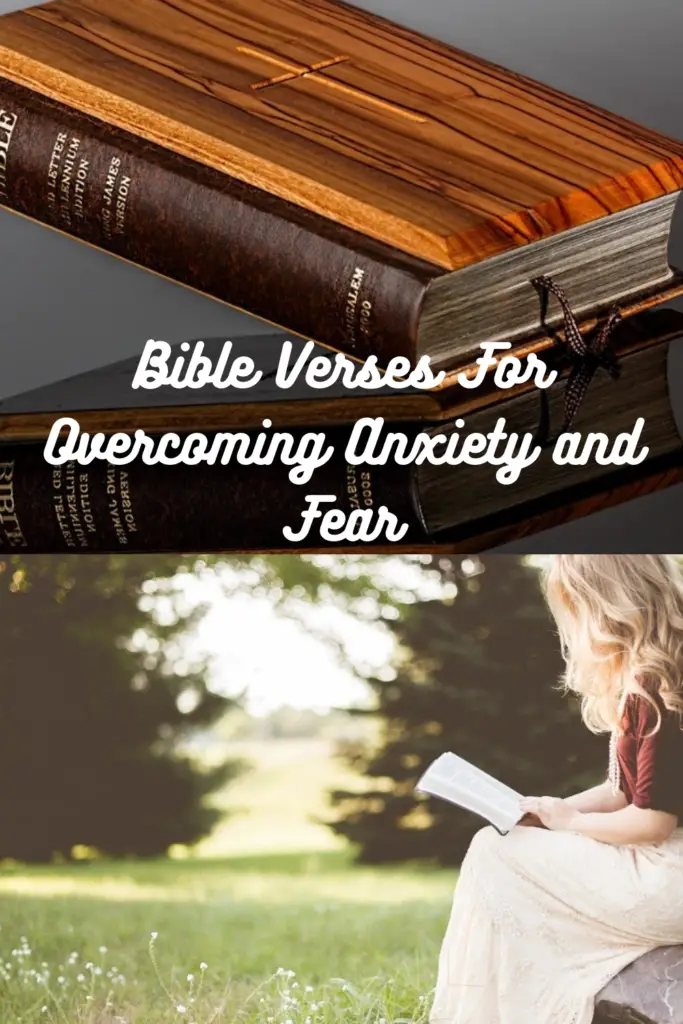 Bible Verses For Overcoming Anxiety  
The following are bible verses for overcoming anxiety:
1. Luke 12:22-26:
"And he said unto his disciples, Therefore I say unto you, Take no thought for your life, what ye shall eat; neither for the body, what ye shall put on. The life is more than meat, and the body is more than raiment. Consider the ravens: for they neither sow nor reap; which neither have storehouse nor barn; and God feedeth them: how much more are ye better than the fowls? And which of you with taking thought can add to his stature one cubit? If ye then be not able to do that thing which is least, why take ye thought for the rest?"
"Be strong and courageous. Do not be afraid or terrified because of them, for the Lord your God goes with you; he will never leave you nor forsake you."
3. Isaiah 41:13-14:
"For I the LORD thy God will hold thy right hand, saying unto thee, Fear not; I will help thee. Fear not, thou worm Jacob, and ye men of Israel; I will help thee, saith the LORD, and thy redeemer, the Holy One of Israel." 
4. Psalm 46:1-3:
"God is our refuge and strength, a very present help in trouble. Therefore will not we fear, though the earth be removed, and though the mountains be carried into the midst of the sea; Though the waters thereof roar and be troubled, though the mountains shake with the swelling thereof."
5. Psalm 118:6:
"The LORD is on my side; I will not fear: what can man do unto me?" 
6. Mark 4:39-40:
"And he arose, and rebuked the wind, and said unto the sea, Peace, be still. And the wind ceased, and there was a great calm. And he said unto them, Why are ye so fearful? how is it that ye have no faith?"
7. 1 Peter 3:14:
"But and if ye suffer for righteousness' sake, happy are ye: and be not afraid of their terror, neither be troubled;"
8. John 16:33:
"These things I have spoken unto you, that in me ye might have peace. In the world ye shall have tribulation: but be of good cheer; I have overcome the world."
9. Psalm 55:22:
"Cast thy burden upon the LORD, and he shall sustain thee: he shall never suffer the righteous to be moved."
10. Psalm 34:4:
"I sought the LORD, and he heard me, and delivered me from all my fears."
11. Psalm 56:3:
"What time I am afraid, I will trust in thee." 
12. Philippians 4:6-7:
"Be careful for nothing; but in every thing by prayer and supplication with thanksgiving let your requests be made known unto God. And the peace of God, which passeth all understanding, shall keep your hearts and minds through Christ Jesus." 
13. John 14:27:
"Peace I leave with you, my peace I give unto you: not as the world giveth, give I unto you. Let not your heart be troubled, neither let it be afraid."
14. 2 Timothy 1:7:
"For God hath not given us the spirit of fear; but of power, and of love, and of a sound mind." 
15. 1 John 4:18:
"There is no fear in love; but perfect love casteth out fear: because fear hath torment. He that feareth is not made perfect in love."
16. Isaiah 43:1:
"But now thus saith the LORD that created thee, O Jacob, and he that formed thee, O Israel, Fear not: for I have redeemed thee, I have called thee by thy name; thou art mine." 
17. Psalm 23:4:
"Yea, though I walk through the valley of the shadow of death, I will fear no evil: for thou art with me; thy rod and thy staff they comfort me."
18. Joshua 1:9:
"Have not I commanded thee? Be strong and of a good courage; be not afraid, neither be thou dismayed: for the LORD thy God is with thee whithersoever thou goest." 
19. Matthew 6:34:
"Take therefore no thought for the morrow: for the morrow shall take thought for the things of itself. Sufficient unto the day is the evil thereof."
20. Isaiah 35:3-4:
"Strengthen ye the weak hands, and confirm the feeble knees. Say to them that are of a fearful heart, Be strong, fear not: behold, your God will come with vengeance, even God with a recompence; he will come and save you."
21. Deuteronomy 3:22:
"Ye shall not fear them: for the LORD your God he shall fight for you."
22. Revelation 1:17:
"And when I saw him, I fell at his feet as dead. And he laid his right hand upon me, saying unto me, Fear not; I am the first and the last:"
READ ALSO: Bible Verses About Thankfulness In Hard Times
23: Romans 8:38-39:
"For I am persuaded, that neither death, nor life, nor angels, nor principalities, nor powers, nor things present, nor things to come, Nor height, nor depth, nor any other creature, shall be able to separate us from the love of God, which is in Christ Jesus our Lord."
24. Zephaniah 3:17:
"The LORD thy God in the midst of thee is mighty; he will save, he will rejoice over thee with joy; he will rest in his love, he will joy over thee with singing."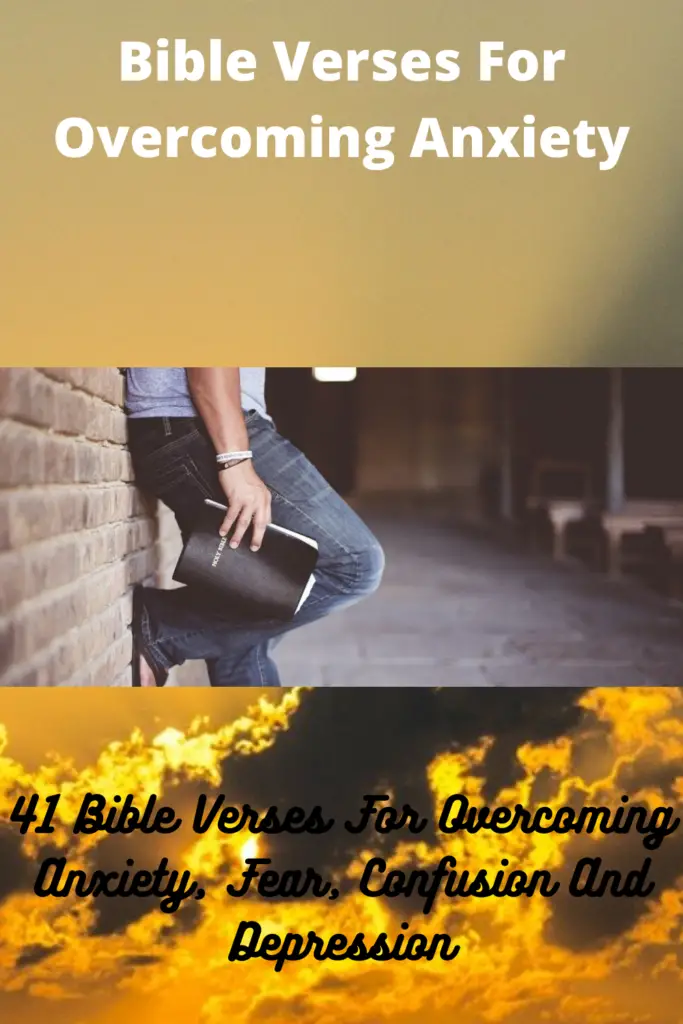 25. Isaiah 26:3-4:
"Thou wilt keep him in perfect peace, whose mind is stayed on thee: because he trusteth in thee. Trust ye in the LORD for ever: for in the LORD JEHOVAH is everlasting strength:"
26. Psalm 27:1-3:
"A Psalm of David. The LORD is my light and my salvation; whom shall I fear? the LORD is the strength of my life; of whom shall I be afraid? When the wicked, even mine enemies and my foes, came upon me to eat up my flesh, they stumbled and fell. Though an host should encamp against me, my heart shall not fear: though war should rise against me, in this will I be confident."
27. Psalm 55:22:
"Cast thy burden upon the LORD, and he shall sustain thee: he shall never suffer the righteous to be moved."
28. Isaiah 12:2:
"Behold, God is my salvation; I will trust, and not be afraid: for the LORD JEHOVAH is my strength and my song; he also is become my salvation."
29. Matthew 10:29-31:
"And fear not them which kill the body, but are not able to kill the soul: but rather fear him which is able to destroy both soul and body in hell. Are not two sparrows sold for a farthing? and one of them shall not fall on the ground without your Father." 
30. Psalm 61:2:
"From the end of the earth will I cry unto thee, when my heart is overwhelmed: lead me to the rock that is higher than I." 
31. Mark 6:50:
"For they all saw him, and were troubled. And immediately he talked with them, and saith unto them, Be of good cheer: it is I; be not afraid."
32. Psalm 34:7:
"The angel of the LORD encampeth round about them that fear him, and delivereth them."
33. Isaiah 40:29:
"He giveth power to the faint; and to them that have no might he increaseth strength."
34. John 14:1:
"Let not your heart be troubled: ye believe in God, believe also in me."
35. Psalm 138:7:
"Though I walk in the midst of trouble, thou wilt revive me: thou shalt stretch forth thine hand against the wrath of mine enemies, and thy right hand shall save me." 
36. Proverbs 3:5-6:
"Trust in the LORD with all thine heart; and lean not unto thine own understanding. In all thy ways acknowledge him, and he shall direct thy paths."
37. Jeremiah 17:7-8:
"Blessed is the man that trusteth in the LORD, and whose hope the LORD is. For he shall be as a tree planted by the waters, and that spreadeth out her roots by the river, and shall not see when heat cometh, but her leaf shall be green; and shall not be careful in the year of drought, neither shall cease from yielding fruit."
38. Colossians 3:15:
"And let the peace of God rule in your hearts, to the which also ye are called in one body; and be ye thankful." 
39. 2 Thessalonians 3:16:
"Now the Lord of peace himself give you peace always by all means. The Lord be with you all."
40: Hebrews 13:5-6:
"Let your conversation be without covetousness; and be content with such things as ye have: for he hath said, I will never leave thee, nor forsake thee. So that we may boldly say, The Lord is my helper, and I will not fear what man shall do unto me."
41. Proverbs 12:25:
"Heaviness in the heart of man maketh it stoop: but a good word maketh it glad." 
READ ALSO: The Lord's Prayer Explained
Final word
We trust that this post on bible verses for overcoming anxiety has helped you win over fear.
God's word is all you need to win the battle over anxiety and every other evil.
Anxiety, fear, worry are of the devil, they open your life for the devil to move in and dominate you.
But God has given you His word to overcome them.
Plus, Jesus died on the cross to conquer fear, now you don't have to be obsessed and overcome by what Jesus has already conquered for you.
All you need is to resist fear, resist the devil with these bible verses for overcoming anxiety and he will flee from you.
Jesus overcame Satan with 'it is written;' you too will overcome him the same way – with the WORD. (Matthew 4:1-11)
That's where bible verses for overcoming anxiety come in.
Make this post your everyday recourse until you can boldly say: 'The Lord is my shepherd, I do not fear, I refuse to fear.'    
41 Bible Verses For Overcoming Anxiety AT All Time